Our customers use biological data to drive innovation.
We are experts on large biological datasets and cutting edge analysis methods and software. We work with our customers to seamlessly integrate their data with a vast corpus of biological data and knowledge, empowering them to extract valuable insights and accelerate their research.
Set up a time to talk
Extensive work experience
Flexible working conditions
Easy to work with
Our Services
Data Visualization and Interactivity
We have curated billions of data points from more than 700k microarrays and 22M single cell runs. Our web application allows you and your team to explore these data from your laptop via a browser. Tens of thousands of experiments at your fingertips.
---
Data
Web apps
Interactive tools
RNA
Schedule a time to talk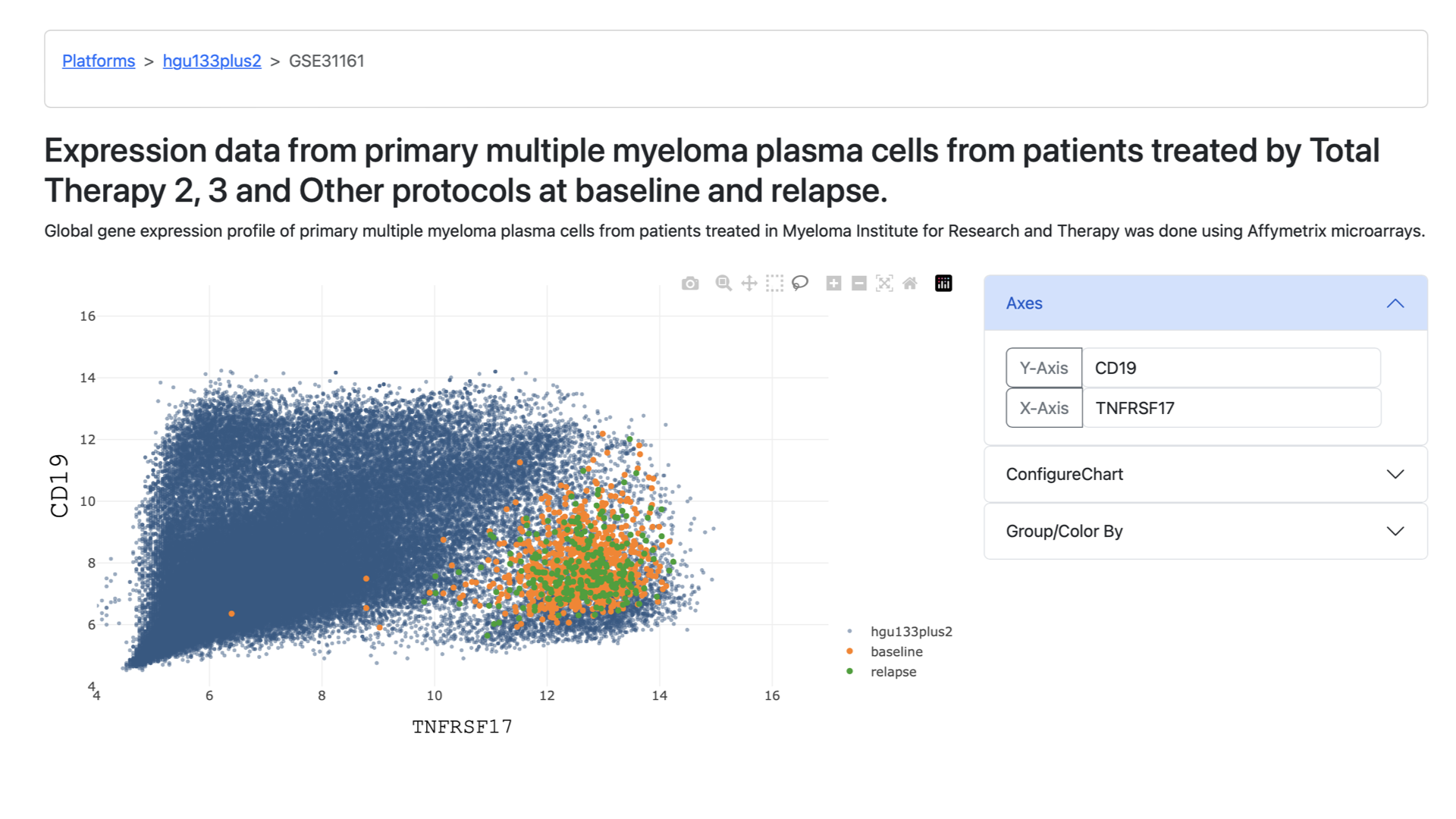 Custom Analysis Plans and Implementations
We work directly with your team to help interpret and draw conclusions from high-dimensional biologic and clinical data. We can integrate your experimental and clinical data with our data, or just use our own data to accelerate your R&D efforts.
---
Data
Bioinformatics Expertise
Decision Support
Target Prioritization
Schedule a time to talk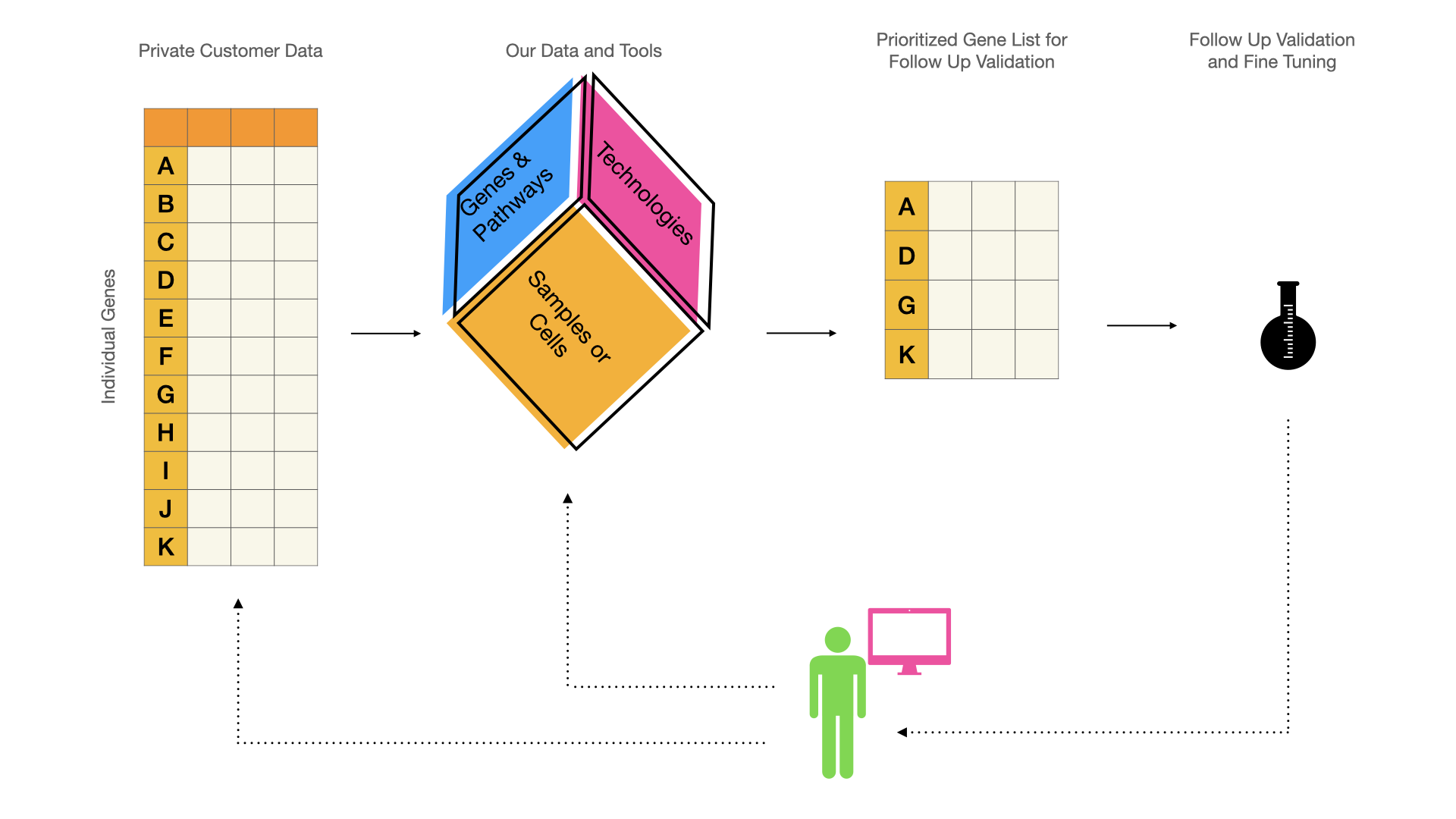 scRNA Cell Classification
Using our data we can train models across billions of data points from tens of thousands of biological conditions and then transfer this knowledge into your own data to more accurately classify and interpret cell types in scRNA data
100+
Classified cell types
Schedule a time to talk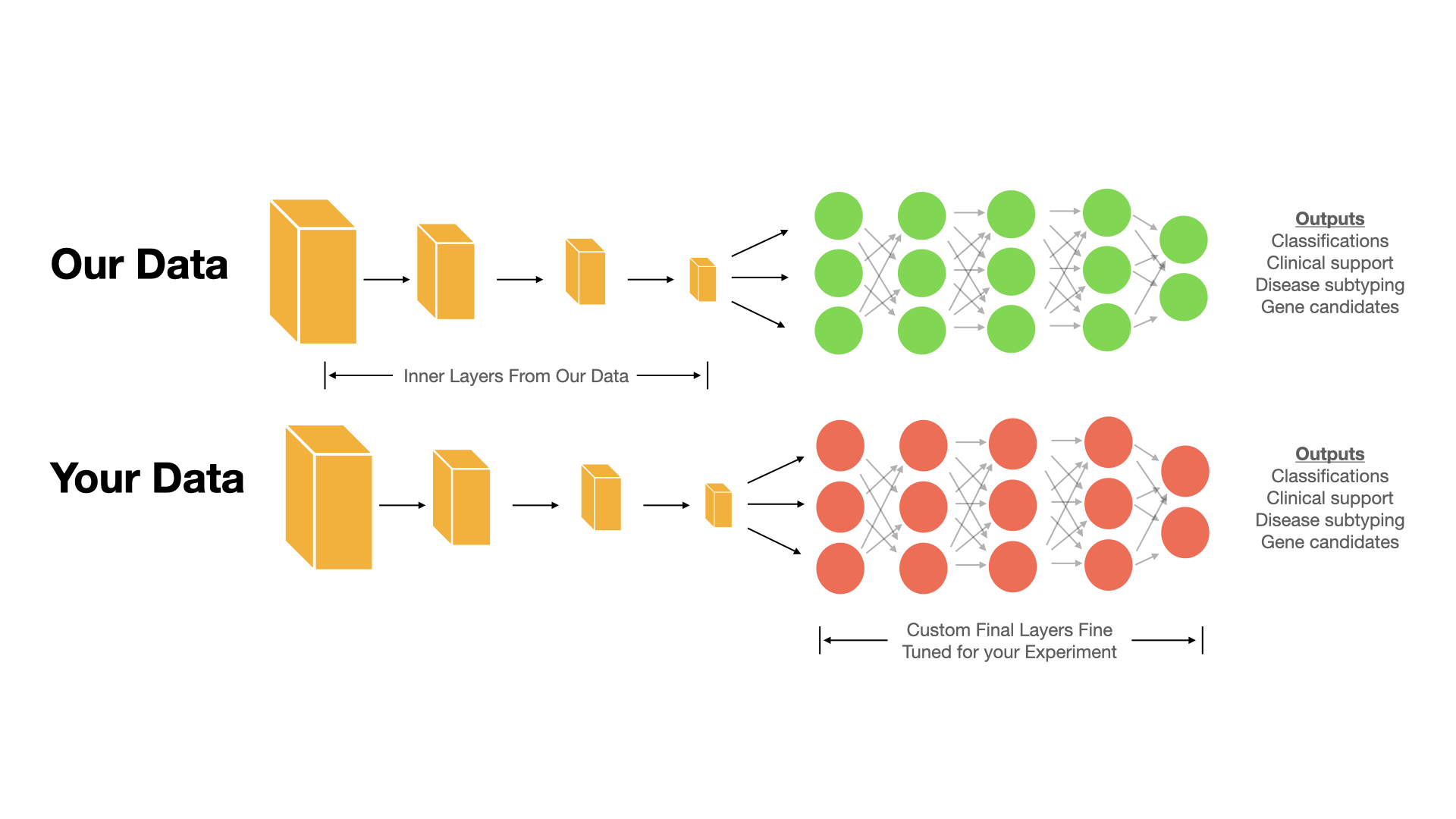 Our Customers
Here are examples of customers we have worked with in the past along with a brief description of the work.